Like people animals can get injuries and have sore areas and like people they can benefit from Physiotherapy What physio does; Reduces pain and enhances healing.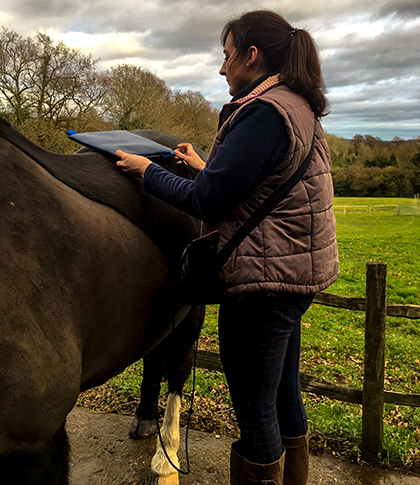 "Melissa Cook treated my horse in an insightful and quietly compassionate manner. It was fascinating to see her at work and to observe how well my horse responded. I have no hesitation in recommending her to anyone seeking an equine physiotherapist of excellence."

Matthew Chapman QC
Physiotherapy for Horses
I regularly see horses used for many different disciplines. These range from; showing, hunting, racing, riding school, dressage, show jumping and happy hackers. It's obvious that we all love our horse companions and will go out of our way to look after them and treat them like royalty. As much as we try to follow correct schooling, shoeing and provided a natural environment as possible, horses will still injure themselves. I will work with your Vet to give the best possible care to your horse. Physiotherapy does not only help to prevent these problems from developing, but also speed their natural recovery process and make them stronger to prevent re-injury. I've heard many stories of changes in behaviour, lack of performance or just 'not right' from horse owners/trainers. Speak to your Veterinary surgeon or get in touch with me.
What to expect
Full history and discussion on what diagnosis your vet has made.
Gait assessment and analysis if suitable
Assessment
Ridden assessment if suitable
Lunge assessment if suitable
Static observation
Common Conditions I can treat
Back pain
Kissing spine
Tendon injuries
Ligament injuries
Osteoarthritis
Wounds
Sacroiliac disease
Treatment
Manual therapies as explained
Electrotherapies where suitable
Advice and environmental changes
Exercise prescription
If you would like to discuss a condition that has not been listed, please do not hesitate to contact Melissa for a consultation to see whether your pet would be appropriate for a physiotherapy assessment.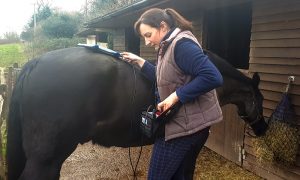 I will work alongside your vet to give the best possible care to your horse. Any horse can benefit from physiotherapy any discipline-jumping, dressage, happy hacker, companion.

Contact your veterinary surgeon if you notice the following
General Stiffness
Muscle imbalances
Bucking
Rearing
Change in behaviour
Underperforming- stopping at jumps, knocking poles
Lack of suppleness
Reaction to doing up girth